Hi,
So I went to the Disney Store yesterday and I bought a few things.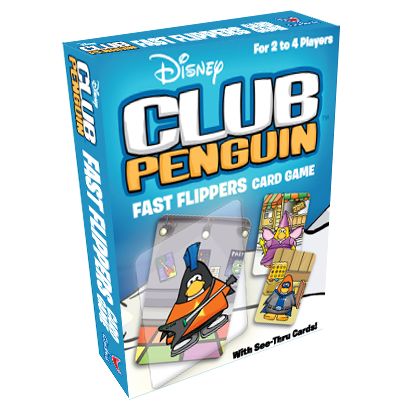 I bought the Club Penguin: Fast Flippers card game.
Its a basic game. You get 40 cards with penguins on them. You also get a few see-thru cards . You lay the see-thru cards on top of the matching penguin cards.
When you have done this, try and grab as many as you can! Person with the most – wins!
I'll try and get a video of it up soon. – No promises!
– xMrFunguin